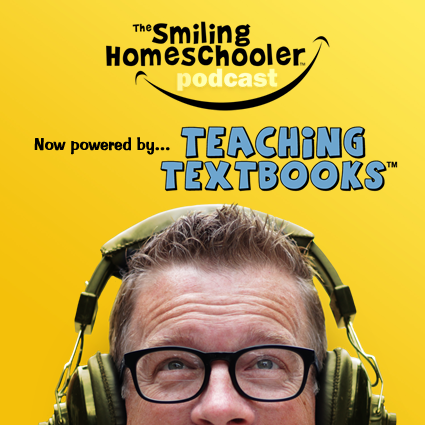 Hey Everyone, Thanks for joining us for episode 109! This week we are joined by Debbie Wilson, and she is here to share some of her wisdom and advice from decades of homeschooling. As your children get older, homeschooling changes, and that is what we are going to be talking about tonight! 
Before we begin I want to thank Teaching Textbooks for sponsoring the Smiling Homeschooler. You can out a free demo of the new 4.0 version of the curriculum over on their website, teachingtextbooks.com. 
Have a great week, and keep smiling!