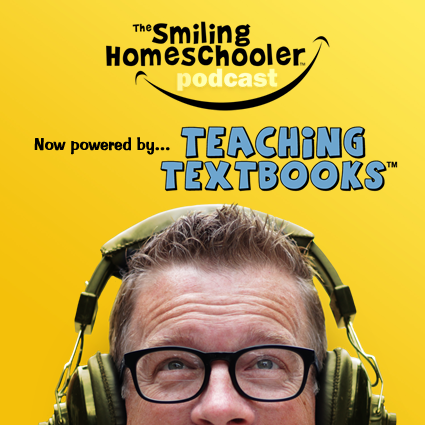 Welcome to the Smiling Homeschooler podcast! Today, we were joined by Katherine Petgen (Wilson) to talk about fighting the fear of failure and to give some of her favorite book recommendations for kids.
We want to thank Teaching Textbooks for all of their support of the Smiling Homeschooler. They are one of the best math curriculums available and we believe they help more homeschoolers smile. So go check them out at teachingtextbooks.com. 
Also, thank you to Homeschooling Today magazine for supporting what we do! Subscribe to their incredible magazine at homeschoolingtoday.com.
Have a great week, and keep smiling!