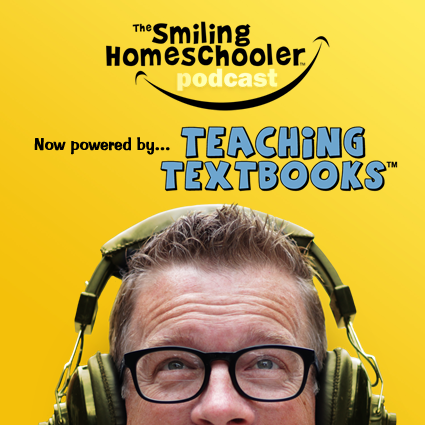 Welcome to the Smiling Homeschooler podcast! This week's episode is a really good one! We talk about how to homeschool the hard child, and to be clear we don't mean a bad child, just a one that is...hard! 
Also, don't forget We are going to be releasing the You Da' Dad daily calendar soon. This is a great Christmas present for your husband, and we only have a limited quantity, so keep an eye on our Facebook page, and website for when those become available. 
Before we start I want to thank Teaching Textbooks for sponsoring the Smiling Homeschooler!  Check out a free trial over on their website teachingtextbooks.com. 
Have a great week and keep smiling!