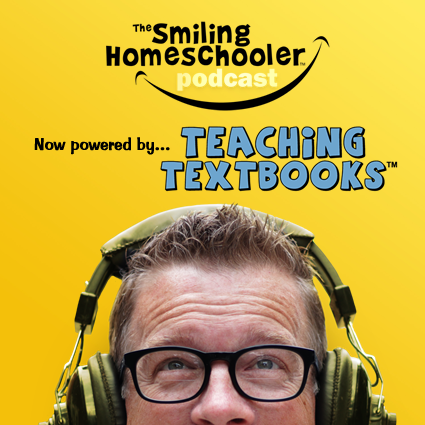 Welcome to the 100th episode of the Smiling Homeschooler Podcast! This week we had Todd, and Debbie, plus three of their kids and their spouses, and one of their daughters. We had a lot of fun recording this episode, and think you will enjoy it. We also want to thank everyone for allowing us to get to 100 episodes, and we are looking forward to the next 100! Again, please share this podcast with anyone who is just getting started homeschooling! 
Before we begin we want to thank Teaching Textbooks for sponsoring the Smiling Homeschooler. You can check out a free trial over at their website, teachingtextbooks.com
Have a great week, and keep smiling!