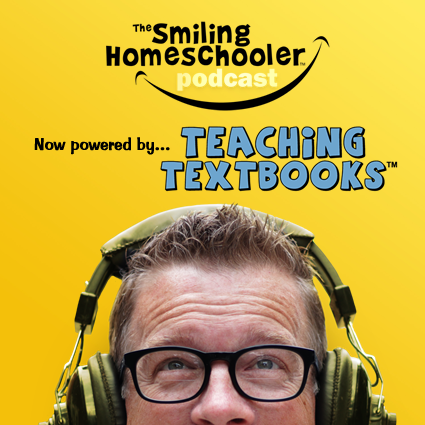 Thanks for listening! Although it was a bit less focused them some of our episodes, we hope you found it encouraging. If you have a question or you have a topic you would like us to cover, feel free to message us on Facebook. We also want to Thank our good friends at Teaching textbooks for making today's show possible. You can learn more about all their great math products, view a sample lesson, and check out their affordable pricing at teachingtextbooks.com
For more encouragement, visit our website www.thesmilinghomeschooler.com.
Have a great week, and as always...keep smiling!