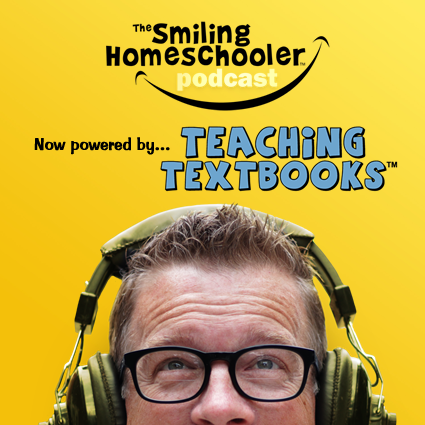 Thanks, everyone for joining us for the Smiling Homeschooler Podcast. We want to thank everyone who leaves awesome comments and sends us great messages, they are encouraging to us, and we love hearing from you! We hope you found what we talked about today, encouraging! We also want to thank Teaching Textbooks for sponsoring the Smiling Homeschooler podcast. They make math fun, and you can check out a free trial over at their website, teachingtextbooks.com.
Here is the link to the website of Doctor Brian Ray, if you would like to see the research on homeschooling! 
This is the link for the song that Ike and Carolyn had commissioned for their wedding! https://www.youtube.com/watch?v=BecTZFwlA5E
Have a wonderful week and as always...keep smiling!