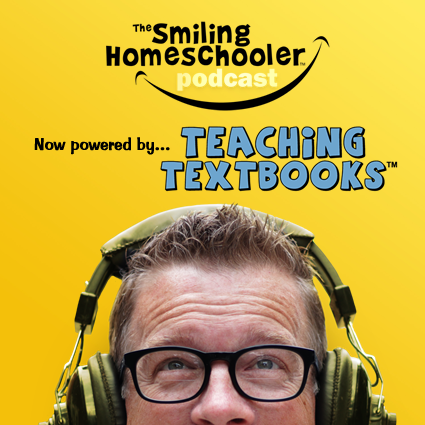 Thanks for listening to episode 73 of the smiling homeschooler podcast! We covered a lot of ground and even rambled a bit, but we hope you enjoyed hearing from Ike, Carolyn, and Rissa. If you ever have a question or comment, you message us on Facebook or send us an email to todd@thesmilinghomescooler. com.
Also thank you to Teaching Textbooks for sponsoring the Smiling Homeschooler Podcast. They make math fun and you can check out their website over at teachingtextbooks.com.
have a great week, as always keep smiling!