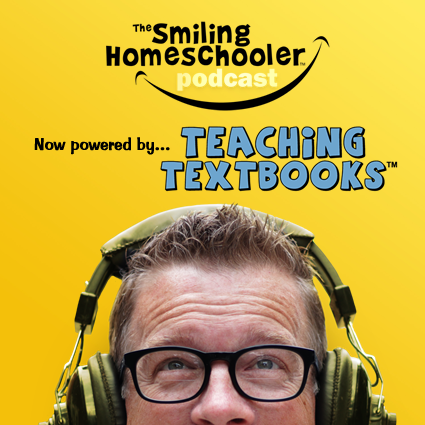 Thanks for listening to the Smiling Homeschooler Podcast! We hope you are encouraged to believe you are the best teacher your kids can have, and that you are the one that should be controlling your homeschooling, and not the government. If you would like more weekly encouragement, head on over to our website thesmilinghomeschooler.com and sign up for the weekly newsletter! It is short, and encouraging!
We also thank you to Teaching Textbooks for sponsoring the Smiling Homeschooler Podcast. They make math fun and you can check out their website over at teachingtextbooks.com.
have a great week, as always keep smiling!