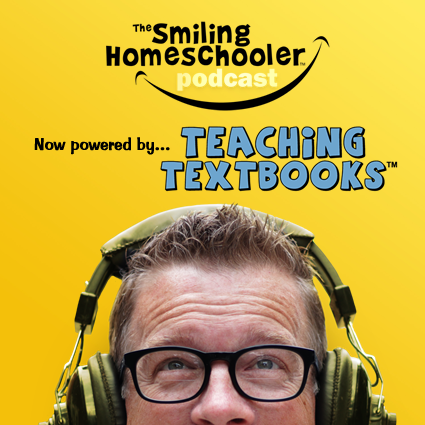 Welcome to the Smiling Homeschooler Podcast! This was a ton of fun to record, because we had three different listeners call into the show, and we got to ask them a few questions! They are all homeschool moms who have followed the Smiling Homeschooler and had some great advice, and encouragement to share! We think you will love what they had to say!
We also want to thank our sponsor, Teaching Textbooks. They make math fun and you can check out their website over at teachtextbooks.com.
Also head on over to our website to purchase our new tshirt, this is a great way to support us and what we do! thesmilinghomeschooler.com
Have a great week, and keep smiling!