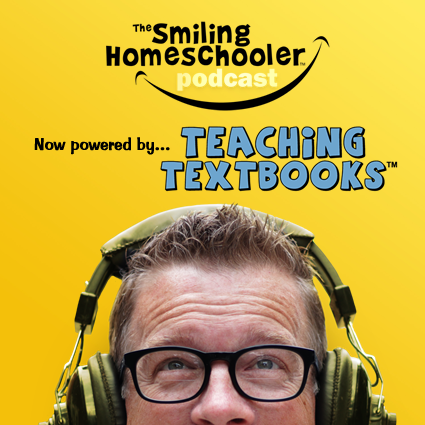 Thanks for listening to this episode! We appreciate each and every listener, you help make this podcast possible. We hope we encouraged you not to sweat finishing the book, and to be willing to think outside of the box! 
I also want to say thank you to Teaching Textbooks for sponsoring the Smiling Homeschooler podcast. They make math fun and you can check out their website over at teachingtextbooks.com. 
Have a great week, and as always, keep smiling!