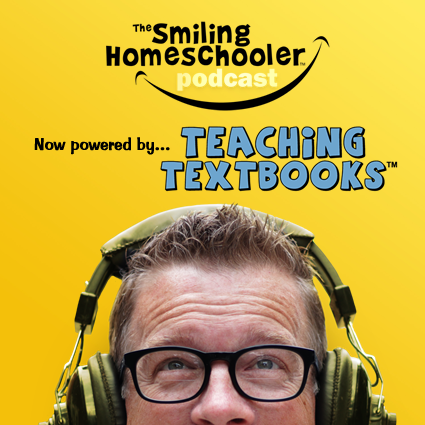 Welcome to the Smiling Homeschooler Podcast! This is an awesome episode since we were able to convince my mom, Debbie to join us! This is the first part of a mini-series we will be doing, that will cover a variety of different subjects and topics. But this week is all about spelling.
Before we begin I want to thank Teaching Textbooks for sponsoring the Smiling Homeschooler. Also, my dad is releasing t-shirt for fathers day over at his website familymanweb.com. If you need a gift for your husband, then go pick one up before they are all gone! 
Have a great week, and keep smiling!