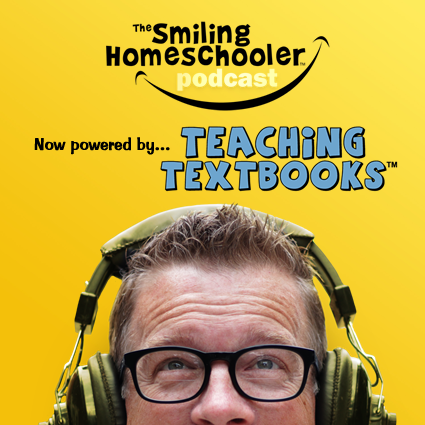 Welcome to the Smiling Homeschooler Podcast! This episode ended up being awesome! We answered a couple listener questions, and we think you will find the answers encouraging. The first was about having a family on limited finances, and the second question was from a mom who is just exhausted.
Before we begin I want to thank Teaching Textbooks for sponsoring the Smiling Homeschooler. You can try out a free trial over at their website, teachingtextbooks.com
Have a great week, and keep smiling!